Roof Repairs in Chichester and the rest of Sussex repairing all aspects of roofing roof trusses, no job is too big or small for usWe support all roofing jobs, just some of the things we supply
Leaks
Pitched Roof Repairs
Flat Roof Repairs
Fibreglass (GRP)
There is no job too big or too small for us at Apex, we do not outsource any of our work. New and repairs with free quotes.If you are looking for a new roof look no further! We are specialists in getting things done right the first time making sure the roof trusses are installed right is vital. We have seen a lot of issues with them not being installed correctly causing structural problems.There is several different types of trusses we see while in Chichester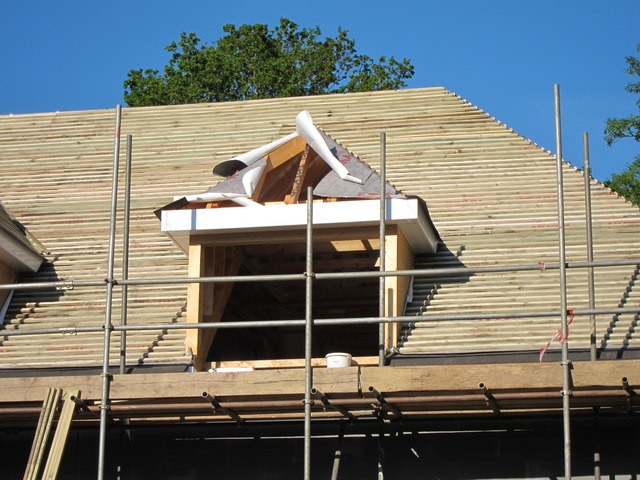 Scissor
Is basically what it sounds like, the trusses are shaped like a pair of scissors and have been used for many years
Hammerbeam
Hammerbeam's can support a very large area used in castles and other large buildings, first created in England and normally only repaired in restoration projects.
Arch-braced
Seen a lot in churches and museums as with this type of truss you can create curved ceilings, generally never seen in houses.
Liegender
To some it can be very complicated to install and isn't used that often compared to over types or trusses. It was invented in germany and is extremely strong.
Queen
The queen truss is great when you need to cover a large place at relatively low cost and is made by timber and or metal.
King
The King post is one of the most common and normally uses less material than other trusses. It has been used for many years with the romans and even the egyptiansWe see different types when we are repairing roofs in Chichester, whatever type of roof you may have or need installing we can help, we have knowledge in all aspects of roofs
Get in touch for a free quote or advice
Worthing: 01903 610009
Brighton: 01273 258481
Eastbourne: 01323 306873
Haywards Heath: 01444 688769
info@apexroofingsussex.co.uk
Some Cities, Towns and Villages that we cover around chichester